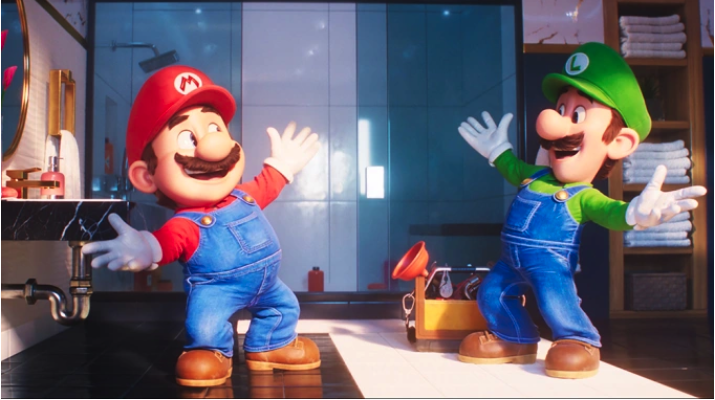 The first videogame I ever played was the arcade game Donkey Kong. Released in 1981, it took us into a blocky-looking world where a carpenter in overalls raced along platforms and up ladders in a building site to rescue a lady kidnapped by a large ape. Its humble hero, Mario, went on to feature in scores of multi-million dollar grossing games, becoming an icon as popular as Mickey Mouse.
Having grown up in the 1980s, the new Super Mario Bros. Moviemeant more to me than the average fantasy animation film. Watching Mario and Donkey Kong have it out on a massive screen – at a resolution so high you can see a single hair or wrinkle on these crisp-looking, toy-like characters – was remarkable.
Yet, it felt like the mission of this movie wasn't just about creating flashy, fleshy cartoon characters or trying to tell a compelling story – it was about doing justice to the feel of these videogames that span decades and are still enjoyed by millions around the world.